Medical schools must offer all undergraduates high quality, practical surgical teaching
09 Oct 2015
Miss Scarlett McNally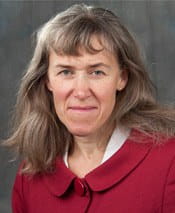 Medical school converts our best and brightest young people into doctors. Yet there is no standardised national curriculum. While it could be thought refreshing that each of the 33 UK medical schools has a different teaching emphasis, some of the 7,000 doctors graduating each year have a very shaky grasp of surgery.

The public expects a minimum standard of knowledge and skills for any doctor, irrespective of whether they are training to be a surgeon, hospital consultant or GP. Patients need surgery in increasing numbers; it accounts for 18 million outpatient attendances and 4 million hospital admissions (one-quarter as an emergency) in the UK every year. This is a large part of the NHS's workload (24% of outpatients, 22% of admissions).
Every doctor needs to know when to refer a patient and how to assess for complications, as well as to understand risks, choice, options, screening, prevention and alternatives for a range of common conditions. Yet many new doctors clearly lack confidence in these areas. In the past, you could 'learn on the job', but now broadening the foundation programme has removed surgical posts. Reconfiguration of services has left some doctors without on-site surgical referral advice and new models of care have reduced the cosy GP-hospital feedback loop. Surgeons themselves may not be familiar with what depth of knowledge a student should have.
This is why the Royal College of Surgeons has today published a new national undergraduate curriculum in surgery. It is aimed at every medical school in the UK, student and teacher.
We really hope that our new curriculum will re-energise medical students and those staff in surgical specialties who teach them. We had a large number of contributors from senior surgeons, specialty associations, trainees and medical students. We have focussed on conditions that are either urgent or common (or both). We have listed 35 key surgical conditions and the learning objectives of each. We have identified 26 skills that need to be practised. This includes those mandated by the GMC, but additional skills, such as examining a wound.
The curriculum identifies different ways of teaching and learning. People learn by seeing and doing; just observing in a clinic is not enough. The focus could be on following a patient through the system and ensuring that no key topic is omitted. We hope surgeons will use it to focus their teaching and students will use it to catch up on their gaps. A minimum standard of surgical knowledge, skills and understanding for every doctor should improve patient care. It should also allow those considering a career as a surgeon to have a sound basis for their future development.
Mrs Scarlett McNally BSc MB BChir FRCS(Tr&Orth) MA MBA is a Consultant Orthopaedic Surgeon and Council Member of the Royal College of Surgeons