Prejudiced, penny-pinching and punitive
24 Jul 2017
Ros Levenson, Chair of the Royal College of Surgeons Patient and Lay Group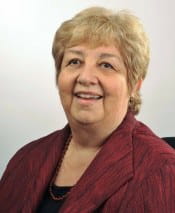 The Sunday Times (23 July 2017) reported on "unprecedented" bans on routine hip and knee operations for people who are obese and for people who smoke, as well as similar threats regarding access to cardiac surgery. Professor Derek Alderson, RCS President, is right to describe these restrictions as "illogical and prejudicial".

Blanket bans on surgical treatments are damaging in many ways, and not just to individual patients who hope for surgery to relieve their painful conditions. The wider society also suffers from an approach that is prejudiced, penny-pinching and punitive.

Draconian restrictions on surgery are indeed prejudiced since they are not based on credible evidence about outcomes. Nor do they take into account how individual circumstances may affect health, with or without surgery. Indeed, many experts contend that the surgical treatments in question enable people to live healthier lives, by enabling them to exercise and to participate in work and other purposeful activity, thus reducing stress and isolation.

It is bizarre that arguments that equate reductions in surgery with cost-savings so often go unchallenged. That is why these arguments are penny-pinching, and probably don't save many pennies at that. Refusing surgery won't stop people with bad hips and knees from falling over and needing urgent treatment; and it won't stop people with heart problems from deteriorating and needing even more expensive emergency surgery – and that's apart from the impact of not treating treatable patients on non-NHS costs such as disability benefits and social care.

Finally, the focus on obesity and smoking as barriers to surgery is punitive as patients are judged by simplistic assumptions about their behaviour without any attempt to understand the context of their lives. Making treatment conditional on individual behaviour and lifestyle change is also punitive as it assumes, without evidence, that patients will respond to threats rather than to support. In fact, the main casualty of a threatening and judgemental approach will be a devastating lack of trust by patients. Patients who feel punished by the NHS may be less likely to seek medical help when they need it. This has consequences for their own health and potentially for the wider public health too.

For sure, individuals make choices, both wise and unwise, but it does not make sense to view those decisions outside strongly influential contextual factors such as poverty and the lifelong stress associated with it. It's worth noting, too, that obese patients and smokers who do have the means will be able to access private treatment. The first world war ditty, sung by soldiers going into battle, comes to mind:

It's the same the whole world over
It's the poor wot gets the blame
It's the rich wot gets the gravy
Ain't it all a bleeding shame

There's no doubt that hard decisions have to be made, and I do not argue for an ostrich's "head in the sand" position, either by clinicians, managers, politicians or patients. But decisions need to be made on the basis of evidence, not prejudice – never forgetting that a bit of compassion, rather than a punitive approach, will lead to better decisions for us all.
---