Together, we're changing the face of surgery
The Royal College of Surgeons of England
The Royal College of Surgeons of England
Joint statement on the BMA ballot for junior doctor strike action
"Our members represent a critical part of the NHS and we understand why, in the current climate, they may choose to strike…"
Read the full statement
Hybrid Training the Trainers: Developing Educator Skills
Are you looking to deepen your skills and improve your approach to planning, delivering and evaluating surgical training? We've transformed our Training the Trainers course with an interactive e-learning tool, a one-on-one session and additional post-course learning. 
Members enjoy an exclusive 40% discount, saving you over £270.
Faces of Surgery
An opportunity for members to take part and submit photos to be included in Faces of Surgery, a photo mosaic, which will be put on display at the Portugal Street entrance of the College building in Lincoln's Inn Fields, London.
A chance for members to be included in a historic piece
Events
---
We have an exciting calendar full of activities, from our upcoming conferences to our webinars programme.
Browse events
Get involved
---
We want you to help change the face of surgery. You can contribute to our research, publications, faculty, networks, fundraising and more.
Get involved
The Bulletin
---
In this issue, we look at how an innovation pathway can offer a new route for trainees and what we can learn from wildlife patients.
Read this month's issue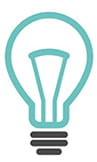 BENEFITS FOR MEMBERS
Whatever stage of your surgical career you're at, RCS membership will provide you with the knowledge, skills and development and support you need.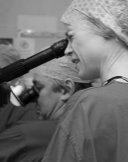 SUPPORT OUR WORK
The RCS is a charity and relies on your support to fund research, training and conserving our heritage collections - all in the aim of advancing surgical care.