Trainees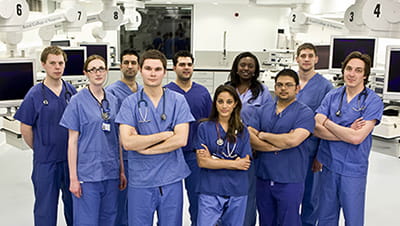 This section is designed for doctors in training who are pursuing a career in surgery. This includes those in their foundation years, as well as those who are engaged in a training programme, either at core level, or at specialty level. 

We realise that you will have very different needs at each stage of your training, and have split the information on this site accordingly.

Contact the RCS careers team
Email
Please email careers@rcseng.ac.uk for any queries related to careers in surgery and getting involved with our outreach activities. 
Thank you for your query. We will endeavour to reply to you as soon as possible; usually this is within a few days.
Telephone
Telephone (0)20 7869 6212 to talk to a member of the team.
We are able to answer calls Monday to Friday, 9am - 5pm