Hospital discharge: The importance of involving and consulting carers
27 Nov 2014
Heléna Herklots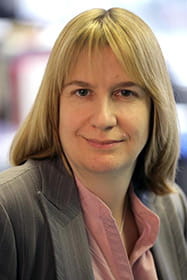 Discharge from hospital following a surgical operation can be a critical time for families, with many people finding they become unpaid carers overnight when their loved one comes home. Even those who have been caring for a long time can face new and difficult challenges looking after someone who is recovering from an operation as their needs for support may increase.

It is crucial that families are prepared for this and that the right support is in place to help them cope. This can include social care, support from a community nurse or specialist therapist, training for the carer, telecare or telehealth, as well as clear information about treatment and medication.
Carers should be involved with decisions about treatment and support, and must be consulted when it comes to planning around discharge. Taking on unpaid caring responsibilities can be a stressful and bewildering experience, and carers often need help and support to cope with this. However, they can become experts in the care needs of their loved one, so healthcare professionals can also benefit from their knowledge and experience.
Evidence suggests consulting carers about discharge can impact rates of readmission. 8 in 10 of those who responded to Carers UK's 2013 survey said that the person they look after had been discharged from hospital in the last three years.1 Of these, 26% said that their loved one had to go back into hospital within 1-2 months because their health had deteriorated again. This figure rises to 31% for respondents who were not consulted about the discharge of the person they look after, strongly suggesting that involving and consulting carers can help to prevent readmissions due to health deterioration.
This is unsurprising, as if a carer is unprepared or unable to care for their loved one when they are discharged, without support, the family can be put under huge stress and find it difficult to cope, making readmission more likely. The Royal College of Surgeons' recent survey into co-ordinated care highlighted these concerns around follow-up and access to care for surgical patients outside of the hospital setting. One carer told Carers UK:
"I work full time as well as taking care of my husband who has MS. When he recently left hospital, I was not asked about the impact this would have on us, what help we had in place or if he would be able to manage in our home. He had to sleep on the sofa for three weeks following his release and had many bathroom accidents as both the bedroom and bathroom is upstairs and he cannot reach them. It was very stressful for both of us."
There are also lots of examples of good practice, with many families reporting a positive experience of the NHS and hospital discharge. Of carers with recent experience of hospital discharge, 60% said that the timing of this discharge was 'just right' or that the person they care for could have come home earlier. However, 2 in 5 carers said that the discharge was too early because their loved one was not ready to come home (25%) or there was not support available for them to come home (15%). 60% said that they did not feel they had a choice about starting to care for their relative or friend when they left hospital. This shows that there is still a long way to go before all carers have a positive experience of hospital discharge.
The Community Care (Delayed Discharges etc.) Act 2003 gives families a right to be involved and consulted at discharge, and the NHS Constitution recognises that patients and, where appropriate, their families and carers should be involved in and consulted on all decisions about the patient's care and treatment. Carers UK, along with hundreds of local groups across the country, will be promoting carers' rights on Carers Rights Day today so that more carers will know what they should expect from services. The NHS can also do more to ensure that all hospital staff recognise the importance of involving and consulting carers and the benefits that this brings.
Carers UK's advice for carers of people coming out of hospital is available here.
Heléna Herklots is Chief Executive of Carers UK. Follow @CarersUK on twitter.
---
1. All statistics used here are from Carers UK's State of Caring Survey 2013 of over 3,500 carers