West Wales: the perfect place to live for those in search of a high quality of life and a fulfilling surgical career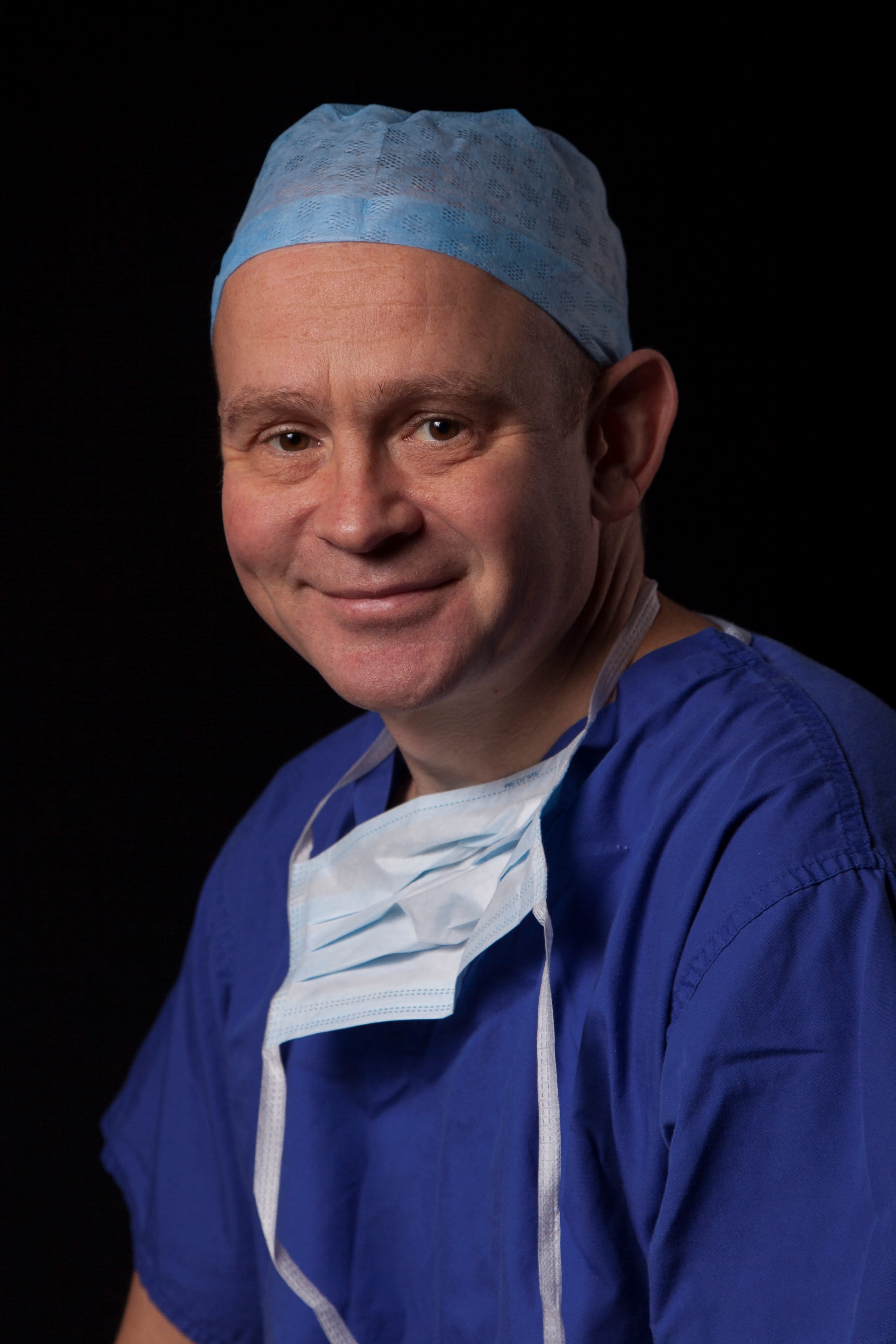 05 Jul 2019
Mr Rhodri Llywelyn Williams
Rhodri Williams is a consultant orthopaedic surgeon who specialises in all aspects of routine, complex and revision hip and knee joint replacement surgery
I am a 43 year old fellowship trained consultant orthopaedic surgeon who specialises in all aspects of routine, complex and revision hip and knee joint replacement surgery. As a Welshman I suppose that it had always been on the cards that I returned to Wales to practise, although I did not anticipate retreating quite as far as the Wild West Wales countryside! I had never contemplated working in a rural setting especially as I had grown up in a city and my medical training had predominantly been in central London. However, following my fellowships, a spate of consultant retirements in the region, along with the obvious opportunity to work in a community with a strong demand for primary and revision joint replacement expertise, the draw was too great.
The fact that I am a fluent Welsh speaker (albeit from the big smoke of Cardiff!) certainly helped with being accepted by the community, and it appears to continue to put many of my patients immediately at ease. Any concerns that I or my city slicker London based friends had that I may be perceived by the locals as an orthopaedic version of Doc Martin were thankfully quickly dispelled.
And I soon discovered that life in West Wales is not all about beaches and long country walks, delightful and invigorating as they are. Important to me, life in West Wales doesn't feel cut off from the rest of the world. With technology and high speed broadband it has been strikingly easy to continue an array of fruitful academic research projects. For example, an annual collaboration with the anatomy department at St George's medical school in London has grown from strength to strength. St George's students take the opportunity to visit my operating theatre, inhale some fresh air and take a break from the rigours of city life.
Furthermore, the towns of West Wales have the culture and lifestyle that city folk may crave, with coffee bars, restaurants, pubs, nightclubs, art galleries and theatres. In recent years, West Wales has seen an influx of artists and musicians opening their own studios. It's a region steeped in history too, with numerous castles and ancient ruins. I have also found that West Wales is also a terrific place to bring up children. The schools are excellent and child-friendly activities are abound – as well as sandy beaches, the county is blessed with cycle paths, woodland walks, adventure playgrounds, museums, zoos and theme parks.
Quality of life here is important, but it hasn't been at the cost of sacrificing a fulfilling and challenging working life. Research projects aside, the sheer demand for large volume high quality primary, complex primary joint replacement surgery is huge. The training opportunities in my department are sought out and in great demand by Welsh (trauma & orthopaedic) T&O specialist trainees. As well as the volume of work, one of the attractions routinely cited by trainees in the Annual Review of Competence Progression (ARCP) is the emphasis of cooperation between colleagues. We like being part of a "friendly, cohesive team" that socialises outside of work as well as working in a 'nurturing' environment.
One of my predecessors once told me that people who come to West Wales tend not to leave. I agree with him. I have no regrets about leaving the congestion of city life. In addition to hip and knee surgery, I love the outdoors, and in central London, you don't experience that. But here, you travel five minutes in any direction and you're in an open area of natural beauty and it's difficult to beat that!