'We began to be rewarded with many more survivors', an interview with Simon Walton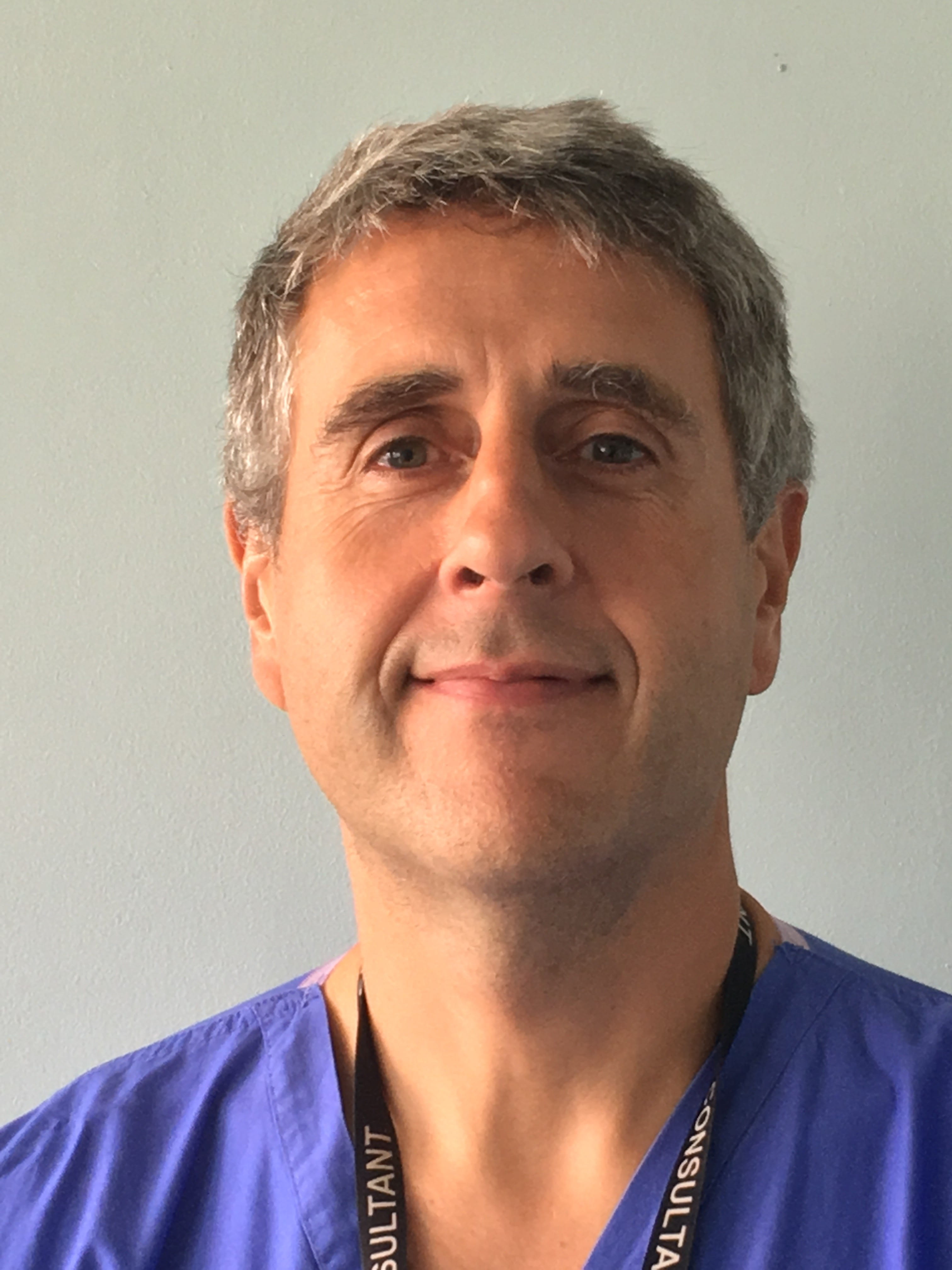 01 Sep 2020
Dr Simon Walton
Dr Simon Walton is a Consultant Anaesthetist at Eastbourne District General Hospital and the anaesthetic representative on the ATLS® steering group. Simon is one of the ICU leads on both COVID-19 and non-COVID-19 wards, and he reflects on the journey that his hospital and anaesthetic team have been on over the last few months.
1. How ready were the hospital and staff to face COVID-19?
On 6 February, the first UK COVID-19 case was confirmed just down the road from me, in Brighton. Now, rather than being a distant threat, on that day there was a sense that inevitably this was something coming our way in Eastbourne. As weeks went by, the growing number of media and case reports from Italy made grim reading and intensified our preparation and planning in the hope that we could manage what seemed maybe a tidal wave of disease.
Our first experience of COVID-19 was disheartening and the patient rapidly deteriorated and died without family allowed to visit. At the time, it felt slow for the hospital to respond. However, in hindsight, it's amazing that it only took a matter of days for new capacity to be found. Unfortunately, the only way this could be achieved was to redeploy staff and drastically cut down on the elective work to reduce the load in the hospital. Thanks to quick restructuring, we could focus our efforts against this new pathogen.
Although attention was paid to staff wellbeing during these preparatory phases, it was difficult to prepare for something as unknown as the novel coronavirus and its impact. The burden fell heaviest on the critical care staff, who physically had to cope with long periods in personal protective equipment (PPE) and for the staff redeployed to intensive care units (ICU) who now faced operating in a new environment. Naturally, many of us were also fearful of catching the virus or spreading it to our families. Finally, we couldn't anticipate just how COVID-19 would behave. Patient reactions were unexpected and they did not respond in the same way to treatments for other types of viral pneumonitis.
By April, our network informed us that the latest epidemiological modelling indicated we may need to increase our capacity by 10 times to 100 ventilated beds, and that the surge was imminent. At this stage, we implemented our surge rota which meant a complete change to our normal working pattern, the cancellation of annual leave and, for many consultants, having to now undertake resident night shifts.
Thankfully, the worst predictions never materialised. Instead of a tidal wave, we had a steady drip of patients. There was also a dramatic drop off in non-COVID-19 patient admissions that offset the increasing numbers of the
COVID-positive patients we had admitted. As we became more experienced and we received more evidence on management, we began to be rewarded with many more survivors.
2. What are the challenges that you still face?
Many staff have been redeployed back to their old positions. However, the necessity of having to run multiple ICUs to separate non-COVID patients from those with confirmed or potential COVID-19 (essentially every new emergency until proven otherwise) still demands high nursing numbers which we struggle to meet. The biggest concern is the impact it is having on surgery and diagnostics. This is reflected in the increased number of patients with much more advanced pathology than we would usually see. Additionally, education delivery remains a persistent challenge. How can we deliver vital training and development to staff, such as ATLS® courses, while maintaining effective social distancing and avoiding the spread of the virus?
3. How big is, and will be, the impact of COVID-19 on your ways of working?
COVID-19 has changed completely how we deliver anaesthetics and intensive care as well as the environment we now practise in. Frontline staff are more comfortable with the use of PPE and more confident in dealing with COVID-19 patients. We now know we can mobilise our resources rapidly to deal with surges if we have to. However, healthcare staff must recognise the need to be able to adapt rapidly and to maintain the readiness to change their role if there are further waves of the pandemic. We need to ensure that staff maintain the new skills they have acquired during this phase. Staff should also be appropriately trained to take on multiple roles so that they can be called on to support frontline areas such as critical care. Working at the heart of the pandemic in Bergamo, Italy, Dr Daniele Macchini's words remain pertinent:
'There are no more surgeons, urologists, orthopaedists – we are only doctors who suddenly become part of a single team to face this tsunami that has overwhelmed us.'
---
This blog is from our series COVID-19: views from the NHS frontline. If you would like to write a blog for us, please contact content@rcseng.ac.uk.