A major win for British collaborative trauma research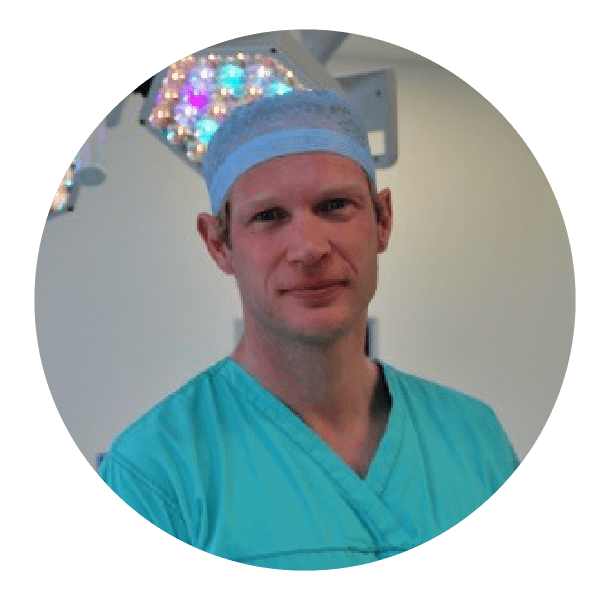 20 May 2021
Max Marsden
RCS England Member, Max Marsden, has become the first UK winner of The American College of Surgeons Resident Trauma Papers Competition. Max tells us more about his research, the competition and what it felt like to win, in this blog.
'We won? I didn't expect that. I don't think any of us did'. It's 11pm on 12 March 2021 and I'm on call trying to watch the live results of the American College of Surgeons Committee on Trauma Residents' Paper's Competition. Luckily, my very understanding colleague has agreed to cover the calls for an hour while I see how our paper did in the competition. To be honest, I wasn't expecting anything, I was just so pleased that our work had made it into the final.
So how did we get here? Well, back in early 2018, myself and two other research fellows, Paul Vulliamy and Rich Carden, thought it was about time there was a pan-speciality and multi-disciplinary research collaborative for trauma. We were nudged and encouraged by our professor of course, but the vision was for a trainee led collaborative. Naturally, the first challenge was a name and, after longer than I care to admit, we opted for NaTRIC (National Trauma Research and Innovation Collaborative). The aim of NaTRIC was (and remains) to deliver high-quality audit and research projects at a national level to improve patient care.
We proposed running a prospective evaluation of patients undergoing laparotomy after abdominal injury. It appeared that approximately 40-45% of shocked patients that had an emergency trauma laparotomy did not survive hospital discharge. More worryingly, it seemed that despite overall improvements in outcome for all trauma patients, laparotomy patients hadn't had any improvement in survival. But we weren't too sure why this was and whether this trauma patient population was changing over time.
We saw a collaborative project as an opportunity to answer these questions. We planned a prospective multicentre study leveraging the major trauma network and the amazing enthusiasm from the newly founded NaTRIC team. We called the study TELA (Trauma Emergency Laparotomy Audit) and aimed to focus on three areas:
Describing this specific trauma laparotomy patient population;
Quantifying key processes of care;
Exploring the factors associated with mortality.
The collaborative included over 350 patients from every major trauma centre in the UK and several participating trauma units. We had over 100 collaborators from medical students to professors, pre-hospital care physicians, nurses, surgeons, intensive care specialists and everything in between. The response was phenomenal.
It took us a while to analyse and understand the data but by the end of 2019, we'd drafted a manuscript and sent it to the collaborative for their comments. We were helped hugely by the trailblazing example set by other successful research collaboratives like the West Midlands Research Collaborative and useful interactions at meetings like the National Research Collaborative Meeting. Despite our achievements, there were also a few bumps in the road. The first submission of the manuscript wasn't accepted in the format we were hoping for. Perhaps a blessing in disguise, because when The Royal College of Surgeons of England put out a call for trauma research for the American College of Surgeons (ACS) Committee on Trauma Resident's Trauma Papers Competition the work had to be unpublished. So, we submitted an extended abstract to RCS England as a heat for the main competition in the US.
We were delighted to hear that we'd won the RCS England competition and had been put through to another heat called Region 15. Region 15 is made up of Europe, several countries in Africa, Jamaica and Israel. Again, it was a huge surprise to hear that we'd won that competition and would be put through to the final in the US. It seemed to us that we'd made the final of the academic trauma Olympics.
Back to the evening of 12 March and the live prize ceremony. COVID-19 had sadly put a trip to Chicago out of the question so, instead of heading to the windy city, each registrar representing from the 17 regions of the world (according to the ACS) presented a recorded video for 10 minutes. The standard was impressive, and it was a huge surprise and great honour to win first prize.
So what next? NaTRIC has several projects on the go at various stages of development. A study on resuscitative thoracotomies (TETRIS) led by Harriet Tucker and vascular injuries (VISTA) led by Simon Glasgow are still in the development phase. The LiPTA study, looking at outcomes following Liver and Pancreatic injury (led by Alfie Adiamah and Adam Brooks at Nottingham) is currently underway and collecting data. The TELA paper will shortly be published in the Journal of the American College of Surgeons and a Trauma Delphi is under review. Will there be a TELA 2? Well maybe… Work is ongoing here too, we think the data is valuable and ought to continue to be collected.
We would love to have more collaborators join us and would ask anyone that's interested to have a look at the NaTRIC website or to get in touch. The 2022 Residents Trauma Papers Competition is also now open to abstracts. I would encourage anyone interested in trauma, research or patient care to find out more and submit their papers. It truly is an amazing journey.