"I'm one of the... um... new surgical SHOs here"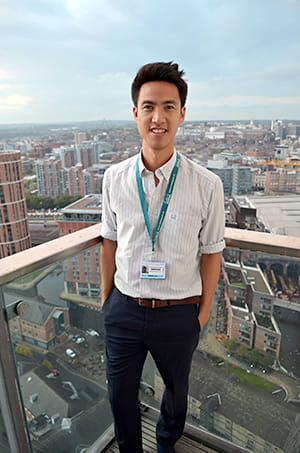 "Hello, my name's Daniel and I'm one of the …um… new surgical SHOs here."

As with every new rotation I've started on, the first few days always seem to be a plunge into the deep end. The elation of attaining a long coveted Surgical training post rapidly gives way to the practicalities of introducing my new role to the wider public, and the gentleman at the side of the bed smiles with bemusement as I stumble through the most basic of common courtesies.

"So what does SHO mean exactly? It says Core Trainee on your badge," he ripostes, probably hoping for a little small talk to pass the time before his elective hernia repair. Instead, I peer about myself, pondering the existential crises this lovely 72 year old had unwittingly unleashed.
Knowing exactly how you describe your standing within the medical hierarchy is only one of the many confusing aspects about being a first year Core Trainee. Providing optimal patient care is as always for surgical juniors mainly about organising scans, theatre lists and ward rounds and that is no different from my time as an F2. But I have also discovered that it is incredibly different being part of the surgical training programme and having at last a career you can call home. Seniors begin to show at least a glimmer of recognition when you meet with them and you are in turn expected for your own education to attend every clinic/ward round/theatre list there is that day. Pleasant as it is to have begun the slow ascent to respectability amongst your colleagues, the demands can take a toll on your working day. I've noticed myself starting a little bit earlier each day and going round with registrars late into the evening, driven purely by the satisfaction of knowing that you are part of an apprenticeship.
The desire for senior approval must however be enjoyed in moderation, and there are times when it is tempting to act otherwise. It can seems a little disappointing to have to admit that this is only the third appendicectomy you've seen and resign yourself to holding the camera once again. As is the inevitable mistake you may make when you do try to act tough with an Emergency Department Registrar who's probably been practising more years than you've been alive. It's always worth remembering that there are guidelines now such as the Good Surgical Practice recently published by the RCS that guides how both trainees and trainers are expected to act.
Being a doctor has always been both a nightmare of juggling demands amidst the wonderful small clinical encounters that make each day worthwhile and no three-letter acronym will ever quite sum up what I do. But one of the first differences I have come to understand about being a CT1 and not just an SHO is that being a safe and competent junior is only the bare minimum of what it's going to take to get through Surgical Training.