The Deposited Collections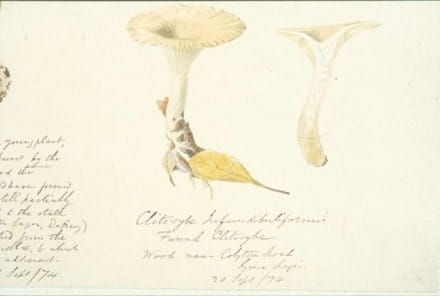 The College's collection of deposited archives and manuscripts contains a unique and diverse variety of material relating to medicine and surgery from the 16th to 20th century. The collection includes individual items of interest as well as hospital records, correspondence, lecture notes, records of clubs and societies, personal papers and case notes.

Much of the archive collection has been catalogued onto our online catalogue SurgiCat.
Personal Papers and Case Notes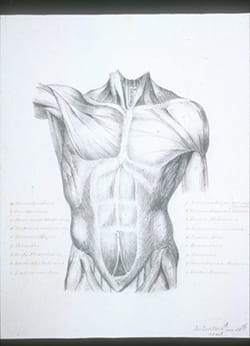 The archives also hold some collections of personal papers and case notes of surgeons. These might contain correspondence, research notes, case notes, diaries, drawings or photographs.

Examples of collections include those of Matthew Baillie (MS0208), Sir Astley Paston Cooper (MS0008), Sir Joseph Lister (MS0021), Sir Arthur Keith (MS0018), and Sir Berkeley Moynihan.
Clubs and Societies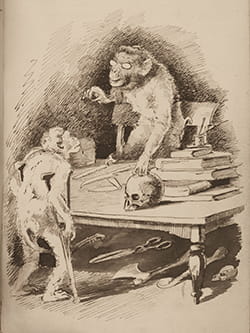 We hold some collections of papers relating to surgical or medical clubs and societies. These contain minute books, signature books, or rules and regulations.

Examples include the Western Friendly Medical Club (MS0163), The Society of Thoracic and Cardiovascular Surgeons of Great Britain and Northern Ireland, the West London Medico-Chirurgical Society (MS0161), the British Society of Dental Surgeons (MS0078) and the Cardiothoracic Society (MS0063).
Correspondence
Many of our collections contain the correspondence of eminent surgeons with fellow medical professionals, scientists and other important figures.

The Hunter-Baillie collection for example contains over 1000 letters from many prominent members of society including Sir Walter Scott, William Wordsworth and Henry Irving. (MS0014) The archives hold a series of letters from John Hunter to Edward Jenner (MS0015), and a large autograph letters series containing some 4000 items.

Other correspondence collections include that of Thomas Madden Stone and Golding Bird (MS0158). Most collections include correspondence of some kind, for instance the papers of William Clift (MS0007), Richard Owen (MS0025), Frank Buckland (MS0035), and Sir Arthur Keith (MS0018).
Hospital Records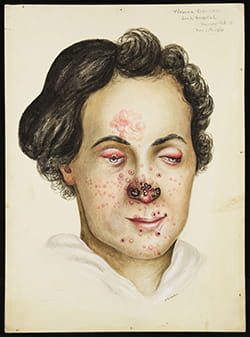 As a place of deposit for public records, the College holds the archives relating to the London Lock Hospital (MS0022) - a hospital for the treatment of venereal disease.

We also hold small collections of material on some other hospitals including papers from the Fountain Mental Hospital (MS0242), and a case book from Deptford Hospital Asylum (MS0009).
Lecture Notes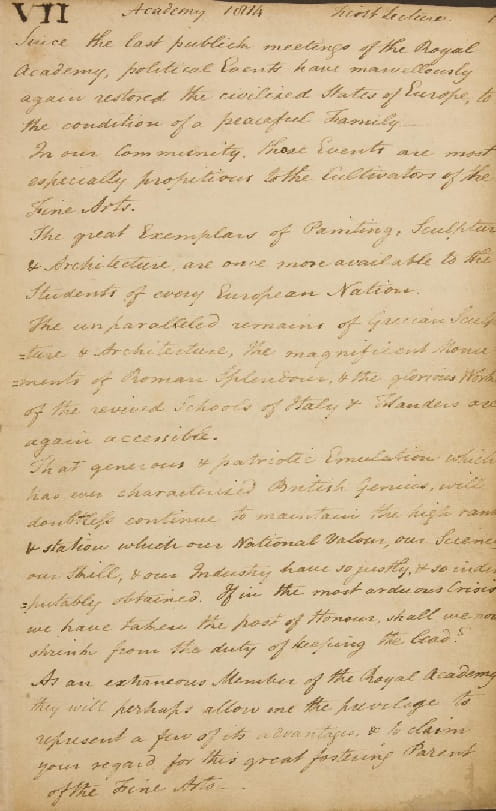 The desposited collections contain a large number of lecture notes given by or sometimes taken by eminent surgeons.

This includes a number of volumes of notes of John Hunter's lectures, but also notes of lectures by John Abernethy, Henry Cline, Joseph Henry Green, and Sir Astley Paston Cooper.

Collections of lecture notes include that of Thomas Egerton Bryant (MS0125) who attended lectures between 1812 and 1828.
Other Items
The deposited collections contain a great number of individual items relating to medicine, surgery, natural history, anatomy and other subject matter. This can include diaries, recipe books, and drawings. Some examples are:
Sir Antony Bowlby's war journals 1914-1919 (MS0004)
Joshua Naples diary of his resurrectionist activities 1811-1812 (MS0024)
Signature book of the Old Black Jack Public 1854-1892 (MS0031)
A 17th century recipe book compiled by Elizabeth Isham and Thomas Sendall (MS0030)
A Sinhalese Ola – a treatise on diseases and treatments written in Pali on palm leaves  c1760 (MS0271)
William Wadd's anatomical drawings for his publications, early C19th (MS0241)
Harold Burrows photographs of facial repairs during World War I (MS0168)
Proofs of the engravings for the first edition of Gray's Anatomy c1850 (above, right)