SAS Forum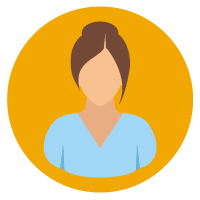 Whether we are running Forum meetings, taking plans to Council or developing a bespoke membership offer, the RCS England is committed to supporting all SAS grades.
Our SAS Forum meets three times per year. The role of the SAS Forum is to:
Consider policy and make recommendations to Council on issues relating to Staff and Associate Specialists.
Raise the profile of the SAS grade and generate awareness about issues affecting the grade.
Represent the SAS Forum on committees and working parties, within and outside the RCS England.
The SAS Forum currently has ten members, including two co-chairs; a member of RCS England Council and one surgeon elected by the other Forum members. The elected co-chair of the Forum sits, as an invited member, on the RCS England Council. 
Academy of Medical Royal Colleges – SAS Doctors
The Academy brings together SAS doctors from different specialities via a Committee to share examples of good practice and promote professional representation and development for SAS doctors. The chairs of the SAS forum sit on the AoMRC SAS committee.
Vinita Shekar
Ms Vinita Shekar is a SAS surgeon in Oral and Maxillofacial Surgery (OMFS) at Ninewells hospital, Dundee. She was born in Northern India and qualified with a Bachelor of Dental Surgery (BDS) from the prestigious SDM College of Dental Sciences, Dharwad coming to the UK in 2000. She completed her training in London while undertaking International Qualifying exams and Membership of Faculty of Dental Surgery exams at the Royal College of Surgeons of England (RCS). She joined Portsmouth Hospital NHS Trust as a specialty doctor in 2008. She studied a weekend programme of LLM in Legal Aspects of Medical Practice in Cardiff and completed her Masters in Law at Cardiff law school in 2010.
Alongside her main role, she is an honorary tutor at Dundee University, an educational advisor for SAS doctors and dentists in NHS Tayside and is on the Morbidity and Mortality steering group. She is passionate about equal opportunities for education and training of SAS doctors and dentists. In her capacity as an Educational Advisor, she works to facilitate education and career progression opportunities for SAS grades. Previously she was an investigator officer for doctors in difficulty, a whistle-blowing advocate, clinical audit lead, clinical governance lead and SAS representative to the Local Negotiating Committee.
She is an elected member on the council of the British Association of OMFS representing SAS surgeons, is chair of the SAS forum and an invited council member at the RCS ensuring that SAS surgeons have a voice on the council and she represents SAS fellows and members of RCS England on the SAS committee of Academy of Medical Royal Colleges.
Beryl De Souza
Beryl De Souza is a Plastic Surgeon with a hybrid training experience in London and chose the specialty doctor career in order to stay and raise her family. She has had an interesting career thus far, being an elected British Medical Association (BMA) Council member and Honorary Secretary for the Medical Women's Federation serving three terms and having served on the Royal College of Surgeons of England (RCS England) Women in Surgery, Medical Student Liaison, and the Opportunities in Surgery committees.
She is enthusiastically involved in education and research having a Masters in Education from Imperial College where she holds a Senior Clinical Lecturer post in Plastic Surgery.
She is a peer reviewer for many scientific journals including the Cochrane Collaboration and has was Associate Editor for Plastic & Reconstructive Surgery Global and is Associate Editor for BMJ Case reports. She holds a Faculty Development Postgraduate Tutor title for North West Thames and organises and teaches on Clinical and Educational Supervisor courses. She is a keen supporter of widening participation in Medicine and organised schemes both at The Royal London and Chelsea and Westminster Hospitals for potential medical students.
On the RCS England SAS forum she wants to ensure that career development is supported and facilitated for SAS grades and knows her roles on the BMAs North Thames SAS committee and the Black and Minority Ethnic committee at the General Medical Council (GMC) will assist her in this goal.
Hesham Emam
Hesham Emam is a SAS surgeon in Oral and Maxillofacial Surgery (OMFS) at Morriston Hospital, Swansea. He qualified as a dentist from Cairo University in 1998. He came to the UK as an International Medical Graduate (IMG) in 2002 and has been working in OMFS since. He is a member of the Faculty of Dental Surgery (FDS) of the Royal College of Surgeons of England (RCS England) and a Fellow of the Faculty of Dentistry of the Royal College of Surgeons of Ireland (RCSi). He has Post Graduate qualifications in Dental Implantology and Medical Education from Cardiff University.
He is an invited member of the FDS Board, representing SAS dental surgeons, an invited member on the SAS committee of the Academy of Medical Royal Colleges (AoMRC) and a co-opted member of the RCS England SAS Forum. In addition, he is a co-opted member of the Central Committee of Hospital Dental Services (CCHDS) of the BDA and a member of the local negotiating committee of the BMA.
Mr Emam is an Associate Fellow and a Council member of the British Association of Oral & Maxillofacial Surgery. His special interests include Oral Surgery, Dental Implantology and Medical Education. He is a named clinical supervisor for dental core trainees and is passionate about the education and training of SAS surgeons. He has been working towards empowering SAS grades, and improving their career prospects since 2014.
Renol Mathew Koshy
Mr. Renol Mathew Koshy is an upper GI surgeon, who was awarded CESR (Certificate of Eligibility for Specialist Registration- equivalent to CCT) in General surgery in July 2020. A SAS surgeon himself, he came to the UK in 2015 as an international medical graduate from India. He is currently the senior Oesophago-Gastric fellow at the Northern OG Unit in Newcastle (NOGU).
He is a vocal advocate of the SAS group and works closely with other CESR applicants, mentoring them in their journey. He has been an active member of the SAS forum of the RCS England since 2019. He is the SAS representative on the ROUX group which is the Upper GI trainees group and also is part of the OG sub-committee of AUGIS.
His vision is 'CESR for all' and has led the CESR group with initiatives such as:
Establish a SAS surgeons CESR network, with updates and workshops on CESR application.
Create a SAS representative within the trainees group with CESR support.
Lead on quality improvement projects to highlight the role of SAS surgeons as leaders from the middle.
Micaela Uberti
Micaela Uberti is a Neurosurgery trust registrar working at St.George's Hospital, London. Originally from Argentina, she studied and trained in Buenos Aires before emigrating to the UK in order to continue her neurosurgical training. As an international Medical Graduate (IMG) and a locally employed Doctor (LED), she has the first-hand experience of the challenges, international graduates face while trying to integrate into a foreign healthcare system, which many of her colleagues from a similar background contend with.
Micaela is passionate about expanding the training and educational opportunities available to LEDs and SAS surgeons within surgery, with a particular emphasis on achieving an equitable access to educational tools that already exist for trainees with a National Training Number but not open for SAS surgeons to use.
She is a member of the Women in Surgery group. She has contributed to several surgical mentorship events at UCL, and is currently working on a CESR platform to help other SAS surgeons achieve this milestone. Last but not the least she is an active member of the SAS Forum at the Royal College of Surgeons of England.
Sujatha Udayasankar
Sujatha Udayasankar is a SAS Doctor in General Surgery at Hywel Dda UHB, Wales. She grew up in South India and came to the UK after graduating in Medicine. She completed Foundation training and Core Surgical training before becoming a Speciality Doctor in General Surgery at Hywel Dda UHB. She is mum of 2 boys and lives with her family in Carmarthen.
She has a MSc in Surgical sciences from Edinburgh University is a Member of RCS England and holds a PG Certificate in Clinical Leadership from Swansea University where she is undertaking a formal ILM qualification in Coaching, she hopes to become a workplace coach for her Health Board.
Sujatha has completed silver IQT training and is passionately involved in Quality Improvement activities, National Audits and Research. She has presented her work in National and International conferences. In 2017 she was honoured with the BEST/BSAS award from Wales Deanery for Clinical Innovation.
Sujatha is an Honorary tutor at Cardiff University and enthused by simulation based learning. She is a BMA SAS representative at the Local negotiating committee and BAME Advisory group in her Health Board. She addresses SAS issues and contributes to the development of SAS Doctors in these roles. She is driven towards developing equal opportunities for SAS Surgeons in Surgical practice and encourages them to expand their roles based on their unique abilities and interests, Sujatha is a member of the RCS England SAS Forum.
Thisara C Weerasuria
Thisara C Weerasuria graduated from The Faculty of Medicine, University of Colombo - Sri Lanka in 2000 and completed six and a half years of training prior to completing a Masters in Surgery- University of Colombo. He is a Board Registered Consultant Orthopaedic Surgeon with the Sri Lanka Medical Council.
He arrived in the UK in 2010 after completing his MS degree; the MRCS and his surgical training. His intention was to complete a period of overseas training prior to returning to Sri Lanka.
He is an Associate Specialist in Trauma and Orthopaedic Surgery (T&O) attached to the Ayr University Hospital of the Ayrshire and Arran Health Board. His work involves lower limb arthroplasty and trauma surgery.
Within his capacity as an Honorary Senior Lecturer of The University of Glasgow, he teaches Human anatomy and Orthopaedics to undergraduate medical students. Thisara acts as a reviewer for the BMJ group of journals and is a member of the speciality advisory panel for RCS T&O Speciality updates.
In addition to the above he is a national medical appraiser for Scotland, SAS representative in the Scottish Council of the BMA, a member of the BMA's Scottish SAS doctors Committee (SSASC) and the SSASC representative to the UK council of the BMA and is a member of the RCS England SAS Committee.