Working group for Basic Surgical Skills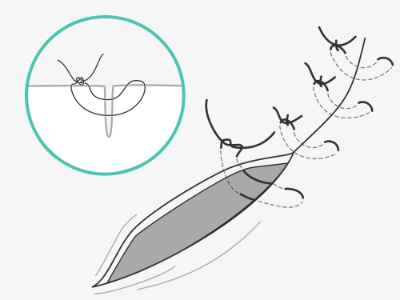 The Royal College of Surgeons of England is launching a project to develop a new edition of our popular Intercollegiate Basic Surgical Skills course (BSS). BSS supports trainees, SAS surgeons and the surgical care team throughout the UK and internationally introducing key skills to those about to embark on their first surgical position.
Led by Basic Surgical Skills course Clinical Lead Pranav Somaiya, our aim is to update and modernise the course, based on the needs of those it supports, whilst ensuring the course can continue to run in a wide range of centres and locations.
As a member of the working group, you will have a chance to contribute to the shape and design of the course and its content.
What's involved?
This is a voluntary role, but full expenses will be paid. You would be invited to attend working group meetings which will usually be held virtually, but may include some in-person meetings, particularly during the early planning phase.
Please note this is a long-term commitment, the project launches in September and we expect the development phase to last approximately a year.
You may be asked to create course content. This could involve appearing in course videos or working alongside educators, editors, and designers to help draft learning material or e-learning storyboards as a writer. Throughout this work you will be supported by our experienced learning team.
You will appear in credits for the content you produce and will be listed as a member of the working group. RCS will also recognise your contribution in writing.
Who can apply?
We want to create a diverse working group, bringing volunteers from a range of backgrounds and experiences, who have a demonstrable interest in education and surgical training. This includes:
BSS course directors and current faculty;
FY1 & FY2 trainees;
Locally employed doctors at foundation/core level such as SHOs, FY3;
SAS surgeons;
CT-ST level trainees;
Surgical care practitioners and surgical first assistants in their second stage of training;
Consultant surgeons.
Application.
To apply to be part of the working group, please send a CV and covering statement explaining why you would like to be part of the project and the experience you can bring to:
Timothy Lowe (Learning Innovation Manager)
The closing date for applications is 12th August 2022.